Be Sure To Visit The Retail Bazaar
As you make your way through the festival be sure to stop and shop through the Retail Bazaar & Market Place where our Community Partners have a variety of exciting and unique products that are the perfect way to take this memorable evening home with you.
To apply to be a Retail Vendor, please call 561.338.7594.
---
Retail Bazaar
| | |
| --- | --- |
| | AlternaScapes is an Authorized EasyTurf by FieldTurf Dealer and has been installing artificial grass and putting greens throughout Florida since 1998. Serving both residential and commercial clients, our installation applications include lawn areas, pet/dog areas, putting greens, playground safety surfacing, pet care facility surfacing and more. Our commercial client list includes Walt Disney World Resorts, several Marriott resorts, two Hilton resorts, Ramada, St Regis Hotel & Residences, Galisano Children's Museum, Rybovich Yacht Club, dozens of schools and daycare centers, the Humane Societies of Pinellas County and Brooksville, Orange County Animal Services and more. By offering the highest quality artificial grass products and supporting installation materials combined with the best and more thorough installation techniques, AlternaScapes has earned an A+ rating with the Better Business Bureau. You can reach AlternaScapes directly at 1-800-445-2944 or visit us on our website at JustLikeGrass.com. Free estimates are always provided. |
---
| | |
| --- | --- |
| | The artist of Magda's Creations, Magda Samson, is the designer of original beaded jewelry and elegant handmade crafts since 2010. All beaded jewelry is handmade, here in the USA, and nothing is mass produced. You are sure to find jewelry that will become treasured heirlooms for years to come. All our beaded jewelry designs are created with the highest quality beads, Swarovski and gemstones collected from around the world.  Our exclusive jewelry designs are created with a variety of one of a kind beads which create rarely identical products.  Our jewelry designs are one of a kind for any and all occasions. |
---
| | |
| --- | --- |
| | The artist of Dr. Pellegrino completed the Basic Course in Acupuncture in June 2009 at the Univ. of Miami, Miller School of Medicine. He received a Doctorate of Chiropractic (D.C.) and a B.S. Human Biology from Logan College of Chiropractic in Chesterfield, MO in December 2004. Dr. Pellegrino attended medical school at the Univ. of Osteopathic Med. And Health Sci.; Des Moines, IA from Sept. 1998 – May 1999. He graduated cum laude with a B.S. in Biology, a Pre-Med Concentration and a Minor in Religion from The Catholic Univ. of America, Washington, D.C. in May 1998. Dr. Pellegrino was Partner and Clinic Director of Hialeah Physician Care, LLC, from Oct. 2009 to Oct. 2013. He was also a chiropractor at Choice Medical Ctr. from Mar. 2008 to Oct. 2009. He was Clinic Director, Pastor Chiropractic South from Mar. 2006 to Nov. 2007. He was a chiropractic associate, Euclid Chiropractic Centre from Dec. 2004 to Jan. 2006 in St. Louis, MO. He also volunteered as a Medical Team Member of the U.S. Olympic Team Trials – Women's Marathon in Apr. 2004. He worked as a Medical Team Member USA Judo Competition at FIU in Miami in Dec. 2006. From Aug. 1999 to Jun. 2000, Dr. Pellegrino worked as a Lab. Assistant at the Nat. Inst. Of Health, Nat. Inst. On Deafness and Communication Disorders in Rockville, MD. He published articles in Gene and Nature Genetics. He is licensed to practice Chiropractic in FL and is NBCE Certified in Acupuncture. He is also FL Workers' Compensation State Certified and is a member of the Florida Chiropractic Association. He completed DOT CDL Certification in DOT Physicals and Drug and Alcohol Testing. He is an NRCME medical examiner and is certified by the FMCSA to perform DOT CDL Physicals. He is fluent in Spanish and enjoys spending time with his wife and son. |
---




Rona Pronman, president of Silver Collection LLC , began her career in Montreal's fashion industry in 1983, merchandising and selling clothing for Esprit Canada. Her experience led her to open her own boutique selling clothing and accessories. In 2004 after raising her family, she began a wholesale distribution business selling fashion jewelry to small boutiques , salons and gift shops in hotels.

At Silver Collection LLC, we offer our products for all fund raisers and company promotions including private branding . We currently sell in United States and Canada with great success in product sell through and are always developing new styles .We are looking to expand our distribution network and welcome all inquiries. We offer our jewelry on consignment, requiring no initial investment from our clients. This makes Silver Collection a unique and attractive supplier in the retail fashion business and a win-win opportunity for both supplier and customer. Please consult our website at SilverCollectionllc.com to view our products and learn more about our company.
---
| | |
| --- | --- |
| | At Bath Fitter, we are committed to making your bathroom renovation an easy, simple, and enjoyable experience. We want to provide the kind of service that makes people smile – the kind of service that leaves an impression. If you are satisfied with the process and the end result, then we know we've done our job! We are dedicated to providing a quality product, one that is professionally installed by our trained and qualified staff. And we stand behind our product by offering a lifetime warranty for as long as you, the original purchaser, own your home (subject to limitations, see your location for details). Our team includes a group of personable and friendly customer service representatives who are available to field your questions, comments, and concerns. Customer concerns are handled with care. We don't rest until the issue has been resolved to our customer's satisfaction. |
---
| | |
| --- | --- |
| | At Bling Jewels, is a very new business. We sell interchangeable button snap jewelry. We have several bracelets to choose from and about 150 different snaps. |
---
| | |
| --- | --- |
| | I started making jewelry for myself over 30 years ago as a hobby. Often people would admire and comment on what I was wearing. When I told them that I made it they would, many times, ask me if I have a wesite and do I sell my jewelry. My reply would always be, "Sorry, I love it all too much to part with any." Finally, after much persuasion and encouragement from my husband and best friend I started making duplicates so I could avoid separation anxiety. I purchased a 10x10 tent and started entering crafts fairs and Charity events. I have now branched out and don't have to make duplicates. Don't get me wrong, I still love each and every, unique, one of a kind, piece that I make but I now find it extremely gratifying to see other people Wearin' Karen. |
---
| | |
| --- | --- |
| | You've just discovered a luxurious apartment rental community with a lifestyle you won't find anywhere else. Broadstone Cypress Hammocks offers you all kinds of engaging amenities and activities right outside your front door-including our resort-inspired pool and pavilion, paths and picnic tables around our two lakes, a health and fitness center, fully equipped game rooms, cyber café and much more. Come see this amazing property where every home offers a beautiful view. |
---
| | |
| --- | --- |
| | Dynamis Photography consists of myself (Denise MacIntosh) along with my best friend (Octavian Simms). Our photos have been featured in the Flamingo Gardens Native Bird exhibit. Every photo illustrates the beauty we see through our camera lens. We are local Florida artists. |
---



FHA Products •We are experts at window and door replacements and kitchen refacing
•Employee workmanship – no sub-contractors
•Regional – We know Florida's homes and weather
•Management with over 40 years of successful experience in window manufacturing and replacement and kitchen refacing
•Fully licensed and insured to do business in Florida
•Locally owned and operated
•Strategic partnerships with window and kitchen product manufacturers
•Available financing from America's largest lenders
•No money up front; you pay when the project is complete

---




Orangetheory Fitness uses the science of Heart Rate Based Treadmill Interval Training, the efficiency of Indoor Rowing for increased power and the proven concept of Weight Training Blocks to create the fitness level and body you have always desired. Workout and Weight Loss plateaus are a thing of the past…really!

It's all about energy. Not only do you need energy to get the results you want, but the workout will continue energizing your body and mind long after you go home. Highly qualified and motivational Personal Trainers increase the safety and effectiveness of your workout. Only the best Personal Trainers can go Orange. Get all the benefits of group personal training in order to get the best results from your sweat.

Orangetheory Fitness is now open in Lighthouse Point. Each 60-minute session is broken into intervals of cardiovascular and strength training, with heart rate monitors to track intensity and maximize metabolic burn.
---




Freedom Boat Club boasts over 10,000 members and 85 locations nationwide, and is the largest and oldest members-only boat club the United States. Freedom Boat Club of South Florida recently opened a flagship location in Fort Lauderdale, with a new location to come in Deerfield Beach. We offer a hassle-free alternative to boat ownership. Just get to the dock and we'll have a boat waiting for you, fueled up and ready to go. We clean, maintain, store, and do all the prep work for your enjoyment. There are no hassles like dock fees, insurance or trailers. Instead, you spend your time having fun on the water. Members enjoy unlimited classroom and hands-on training, access to our entire fleet of boats, and a comprehensive insurance policy.

The boat is waiting, why are you?
---
---
| | |
| --- | --- |
| | Helena Yeaman is a Realtor at Century 21 City. She is also an economics professor at Broward College who holds a Ph.D. from Georgetown University in Government/Political Economy has written and published a recent book and articles on the housing sector. She speaks English, French and Spanish. She also holds an M.S. in Social Science Education from FIU. |
---
| | |
| --- | --- |
| | Young Living inspires wellness, purpose, and abundance by distilling nature's greatest gifts into pure essential oils. With a commitment to plant purity and essential oil potency, Young Living continues to grow, inspiring millions of people to transform their lives. As a Young Living Independent Distributor, I educate individuals, families, and businesses on the amazing benefits of Young Living Essential Oils and their essential oil infused products. I empower people to take control of their health and reach for natural, non-toxic alternatives as a first line of defense. |
---
| | |
| --- | --- |
| | Here at Innate Healthcare, we are committed to providing patients with the best chiropractic care in Fort Lauderdale. Dr. Cory Hennessey founded this chiropractic clinic in Fort Lauderdale in 2000, and has been providing exceptional chiropractic care ever since. By offering the most advanced chiropractic treatments for lower back pain, neck pain, headaches, whiplash, sciatica, and more, we have been able to help treat and manage patients' pain and injuries. Our staff is dedicated to the health and wellness of each and every patient, and strives to create personalized care plans to effectively treat and manage individual pain. |
---
| | |
| --- | --- |
| | Wine me Company is an American hand-painted glassware company. Combining great style and unsurpassed quality, Wine Me? quickly gained a following amongst celebrities, trendsetters, and wine-o's nationwide. The NJ-made brand is sold at wine festivals and art shows nationwide and has also teamed up with celebrity wine club, "Wines by Wives" and is sold on their online shop. Wine Me? has over 12,000 Facebook fans and has sold several thousand glasses in the past two years. Why have the same boring, clear wine glass when you can have a fun, colorful Wine Me? glass? Don't just drink, drink in style. |
---
| | |
| --- | --- |
| | Welcome to Men PA'W! My signature Sauce is Men PA'W. It is categorized as a specialty sauce; because it combines heat and flavor of five different types of EXOTIC peppers, along with the pleasant blend of other seasoning spices in order to distribute a sauce packed with lots of flavor, and with heat you would expect from a Habaneras peppers Sauce. When you taste Men PA'W you're in for a treat. Experience this fresh home made hot sauce you can eat with any dishes. Chefs are renowned for their creative combination of spices and hot sauces. This versatile Sauce can compliment the flavor of any dishes, like beef, pork, fish, chicken, soups, and even eggs. Men PA'W Entice you to want more... |
---
| | |
| --- | --- |
| | We are The Sandbox People – we help you create stunning, memorable pieces of Sandbox Art! Use treasures like seashells and beach glass to capture memories on your vacation or at your special event. |
---
| | |
| --- | --- |
| | Fashion is ever changing, bringing us bright colors, amazing textures and awe-inspiring patterns and designs. However, we all know that no outfit is complete until we add the right accessories. The perfect necklace, the must-have earrings and wait! Let's not forget the matching bracelet. These small but all-too important items give an extra-something to that dress or blouse and can bring that outfit to total perfection. Accessories give us the ability to subtly or boldly express our personal style and in some cases to show our mood or how we feel ourselves; happy, confident, sexy, adventurous... At Pop Charm Fashions (PCF) we just love giving our customers the freedom to express themselves by making the act of accessorizing an "art form". With our exquisite selection of "Pop-charm" customizable jewelry and "Boho-chic" collection you can create your own unique look every time! |
---
| | |
| --- | --- |
| | OrthoNOW is a network of specialized urgent care centers focused on treating the full range of orthopedic and sports medicine injuries on a walk-in basis. These injuries include anything related to the foot, ankle, knee, wrist, spine, and shoulder, as well as concussion related injuries. No more waiting at the emergency room or general urgent care center! No need to make an appointment, we will take care of you in less than 90 minutes. OrthoNOW is equipped with industry leading imaging equipment and offers the latest techniques in surgical and non-surgical treatments by a staff of board certified physicians. |
---




Royal Public Adjusters Specializes in commercial and residential property insurance loss adjusting. We cover the South East Florida region, including the following counties: Monroe, Dade, Broward, Palm Beach and others.

We are the Experts: We are a network of expert public adjusters, engineers, contractors, appraisers, real estate professionals, estimators and attorneys. Our team has over 20 years of experience recovering maximum insurance payouts for residential and commercial policyholders. In addition to our internal network of experienced professionals, we work with a wider network of specialists on a case-by-case basis to ensure that claim adjustments are handled in the most accurate and professional manner possible.
---
| | |
| --- | --- |
| | BK India Art is a new company with a lot of experience behind it. As a provider of beautiful henna and henna-inspired art, we bring the unique look of India to you through traditional and contemporary designs. Our featured artist began her career in India at a young age. She has won many competitions and awards for her pointillism henna tattoos. We use all natural, high-quality henna from India to ensure a long lasting design with good color. Our henna is applied free-hand using traditional techniques. This popular traditional art is now a sought after form of self-expression, becoming widely used here in the US. We also are available for parties, corporate events and weddings. |
---
| | |
| --- | --- |
| | Kristy's Reclamation Kreations is a collaboration between myself, Kristy and my husband Richard we started approximately a year ago. We love the idea of "green friendly" products and doing something artistic, so reclaiming wine bottles that would otherwise end up in landfills and turning into them beautiful and artistic just made sense to us! We over the last year and a half started with the research and development of our products and processes, and it has taken on a `life of its own. We have been giving bottles to family and friends as we developed it out, retaining their feedback, getting ready for our "launch" and building inventory. We have held out for the Deerfield Beach Wine and Food Festival as we felt this would be the perfect venue for the unveiling of our products. |
---
---
| | |
| --- | --- |
| | 7e Fit Spa of Coral Springs and Deerfield Beach brings scientific technologies and protocols to clients with a focus on non-invasive body contouring and anti-aging treatments. At 7e FitSpa, we believe remaining fit and healthy should be EASY and FUN . Achieving your fitness goals should be QUICK with IMMEDIATE results. That's why we have created a fitness program that combines natural elements and results oriented science for weight loss, skin health, and wellbeing. Many clients come to our spa for our fabulous and very effective torc treatments. Most of our clients lose average 3 Inches in 30 minutes. The 7e Torc Treatment is a highly sophisticated and powerful device that mimics the body's natural bio-electricity to work out your muscles more effectively than a traditional workout. 7E Torc Treatment™ utilizes several proprietary waveforms for a strong yet comfortable contraction and relaxation of the muscles; producing intensified results in a short period of time. 7E Myolift microcurrent treatment is a very popular anti aging skin treatment used to diminish the appearance of fine lines and wrinkles by improving texture and appearance of skin and reducing the overall visual appearance of aging. Infrared saunas are an effective tool for natural healing and prevention. Infrared light has the ability to penetrate human tissues which in turn produces a host of anti-aging health benefits making infrared saunas one of the best alternative therapy for health and fitness. Sweating is one of the body's safest and most natural ways to heal and maintain good health. |
---
At Teddy's Goodies our products are human grade and made with love in our kitchen, here in Sag Harbor, fully licensed by the state of New York.

We use only pure products. Chicken, raised free range on vegetarian diets, in the United States, with no hormones, steroids or antibiotics. Turkeys that we roast ourselves and carefully pick the meat to be sure there are no little shards of bone that could hurt a pet. We bake sweet potatoes only after we have hand washed and checked them. Every ingredient is carefuly chosen.
---
| | |
| --- | --- |
| | Varga's Best Seasoning was founded in the 30 years of the Culinary Arts experience by the Chef (''Blanca Vargas") a certified Graduate from Le Cordon Bleu known as "Chef Mama Goose". It's an All Natural Dry Spice Seasoning used for all types of meats even for beans and eggs. It's a new way of cooking, it's like having a chef at home. Why have your cabinets full of other uneccesary seasonings when you ONLY need one "Varga's Best Seasoning". |
---
Glass
Float Hut

561.962.5720
---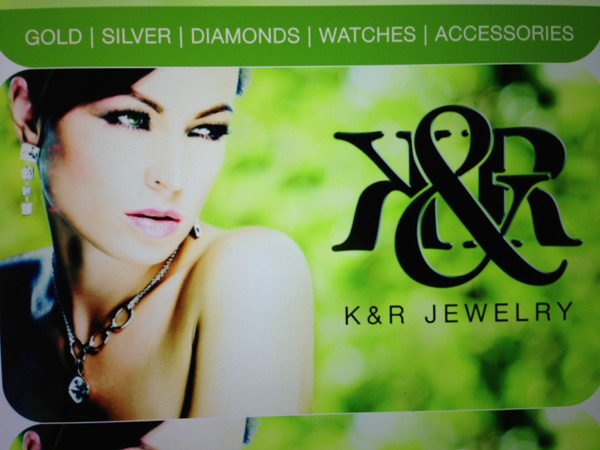 ---
| | |
| --- | --- |
| | Need a glass for your wine try the Lustre Craft Cookware is not satisfied with just being "The Best" for today. The technology behind our cookware is constantly being tested and improved. Lustre Craft Cookware takes pride in being the most environmentally responsible cookware manufacturer in the country. The Lustre Craft Cookware factory was designed to build the world's best cookware in the most effective and efficient manner possible. |
---
The Herb 'n' Garden was conceived and is manufactured at Wire Technologies, a family run business, in the heart of beautiful Boca Raton, Florida. The Herb 'n' Garden started as a project in which the objectives were to grow herbs and vegetables without the need for any land to do so. They began researching the fairly new world of hydroponic gardening, recognizing that this would be a viable solution, instead of the need for land that is used in conventional home gardening. For three years, The Herb 'n' Garden went through a number of modifications, combining an array of ready-made pots, tubing, different growing mediums and more to create a self-contained hydroponic growing system. While always yielding extraordinary amounts of vegetables, the system looked more like an experiment rather than a good looking self-contained system.

Herb 'n' Garden is manufactured and shipped from Boca Raton, Florida in a single carton weighing in at just 26 lbs. The unique design enables it to ship at a very economical price throughout the United States.
---