Official 2020 Festival Wine Retailer
We are proud to welcome WineEvents.com into the Festival.
You can purchase wine directly on WineEvents.com and have it delivered to your home or office in south Florida.
---
Wine & Beer will be served at A Blue Wave Affair!
We will also have Non-Alcoholic Beverages for the Kids and Driving Adults
Join us as we celebrate and sample Wines and Beers throughout the production of A Blue Wave Affair!. Our diverse and exciting selections will awaken the senses as you stroll through the festival and taste cuisine from South Florida's Top Chefs. Once you have found your new favorite wine you can purchase it at the WineEvent.com Wine Store.
PLEASE NOTE: Wine and Beer selections listed below maybe substituted for other products without notice. Due to limited quantities not all products will be served during the entire event.

Be the first in south Florida to get to try the NEW Bangin' Banjo Brewing Company.
Opening soon in Pompano Beach!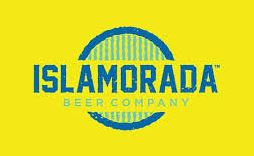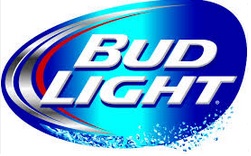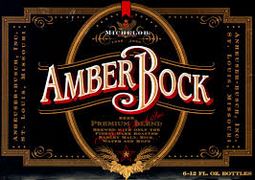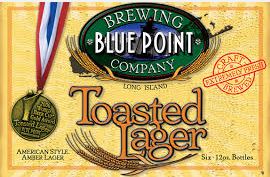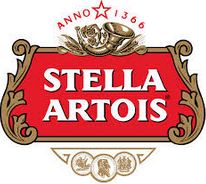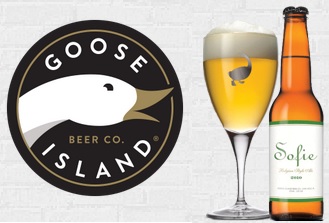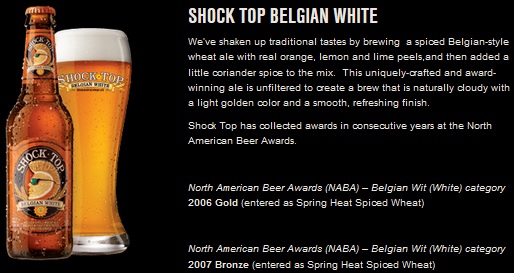 ---

Special Thanks to our 2015 Wine Sponsor - Rex Goliath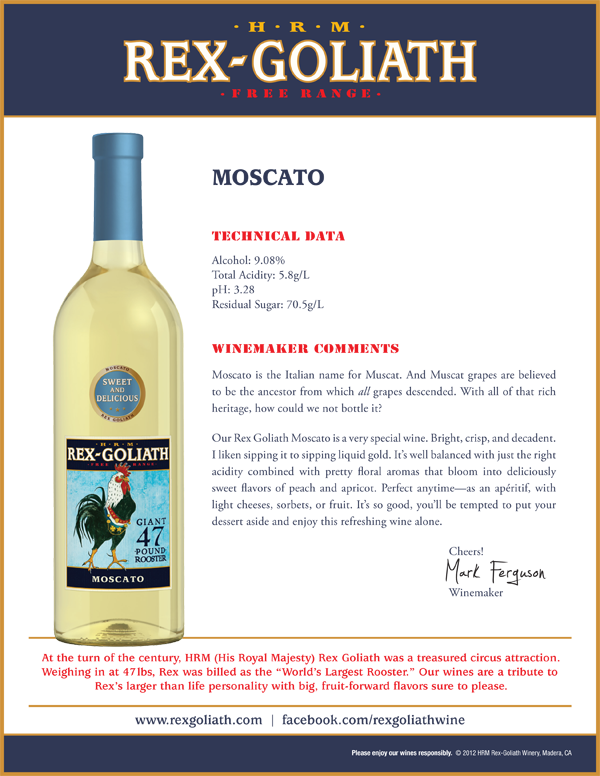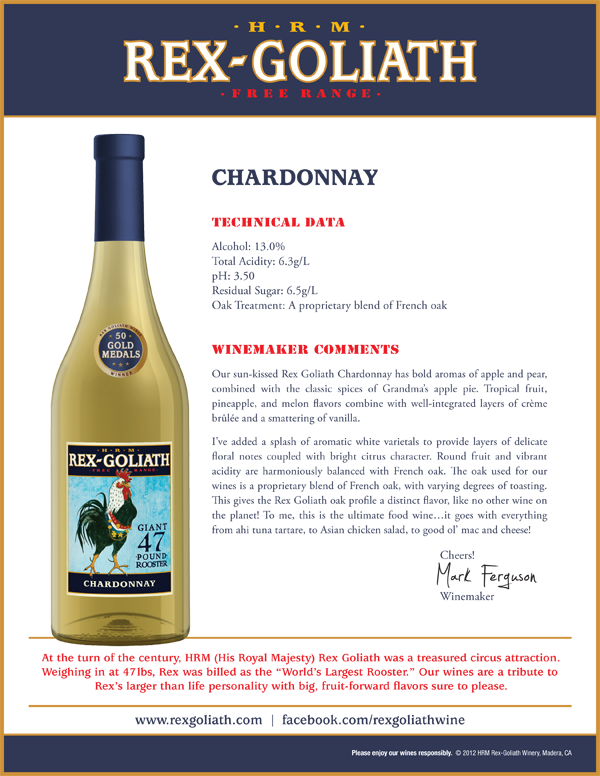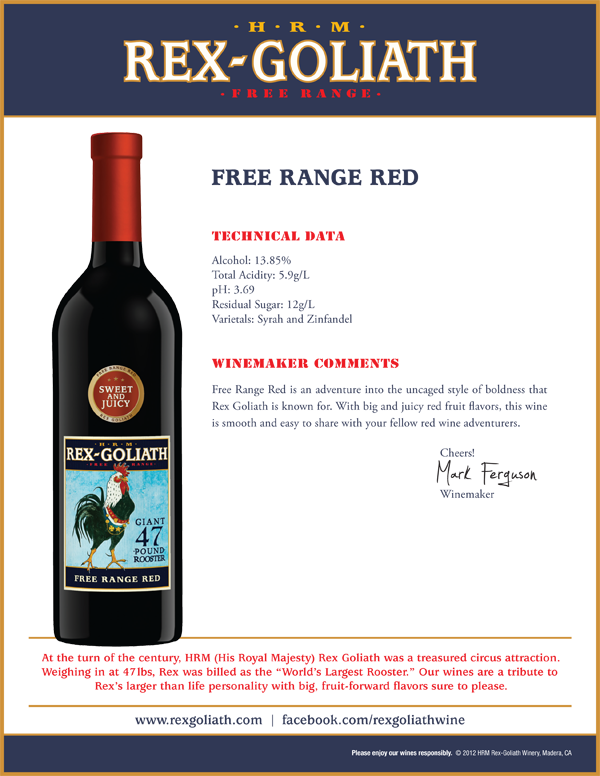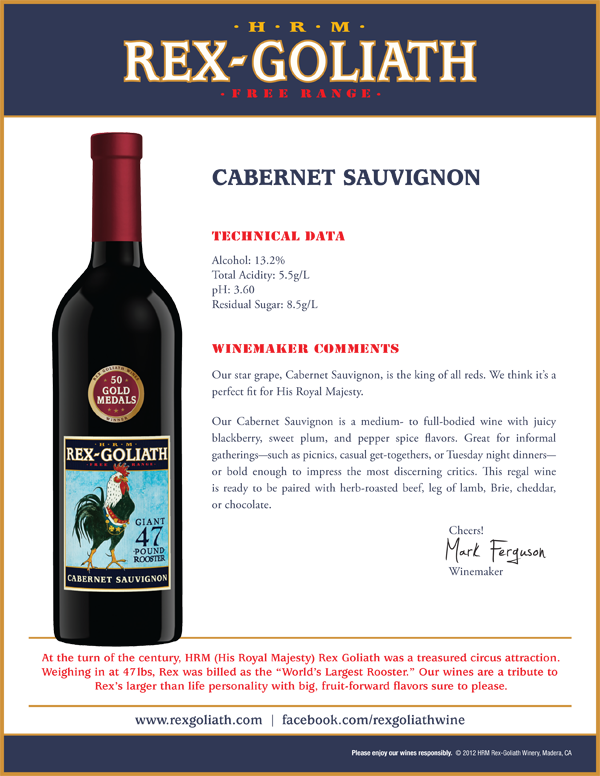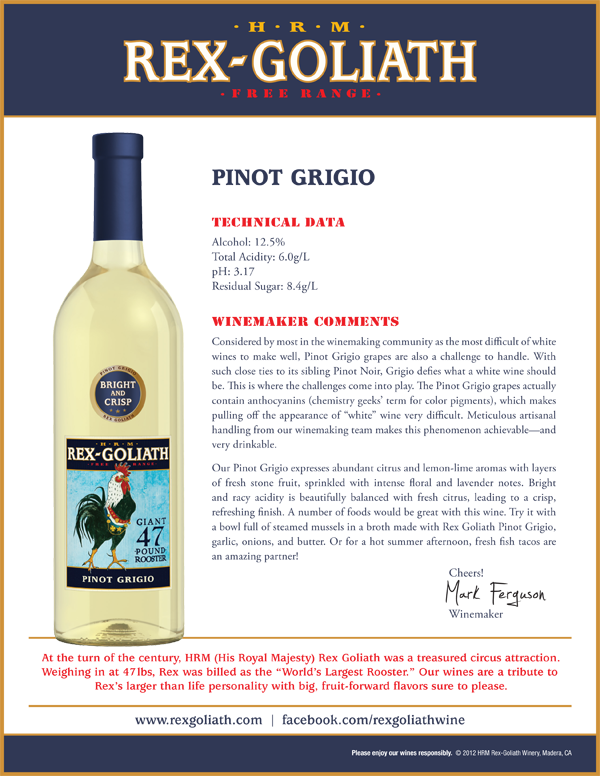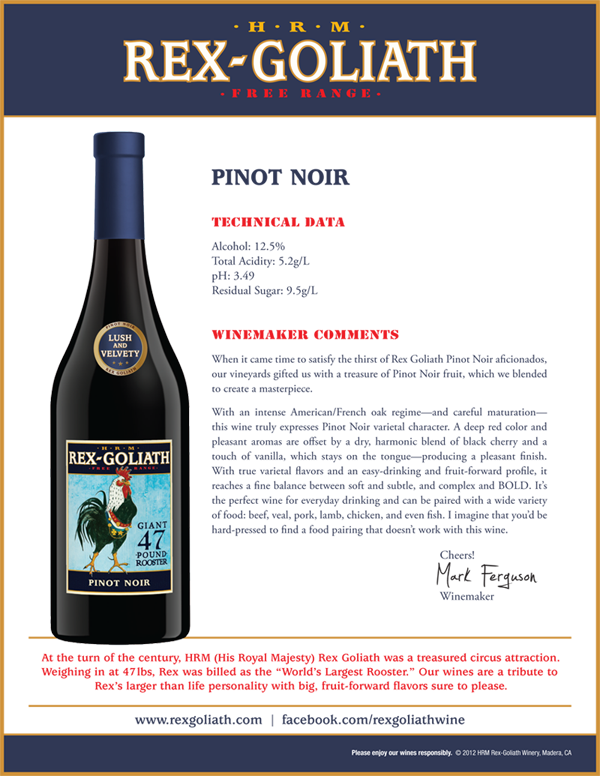 ---
Monsieur Touton Selection
---
Strategic Importers
$16.99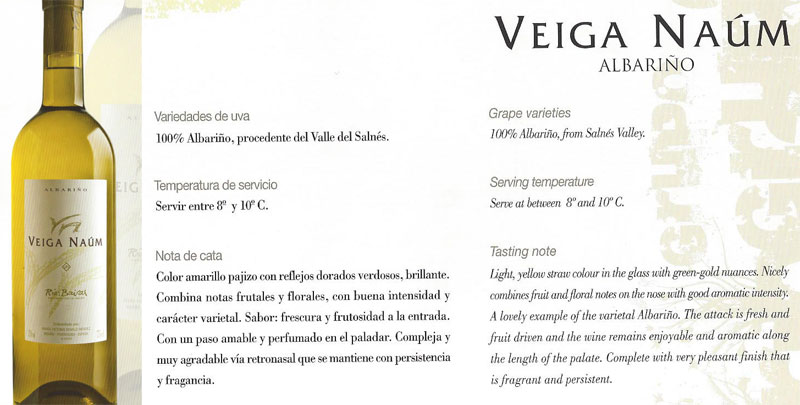 $19.99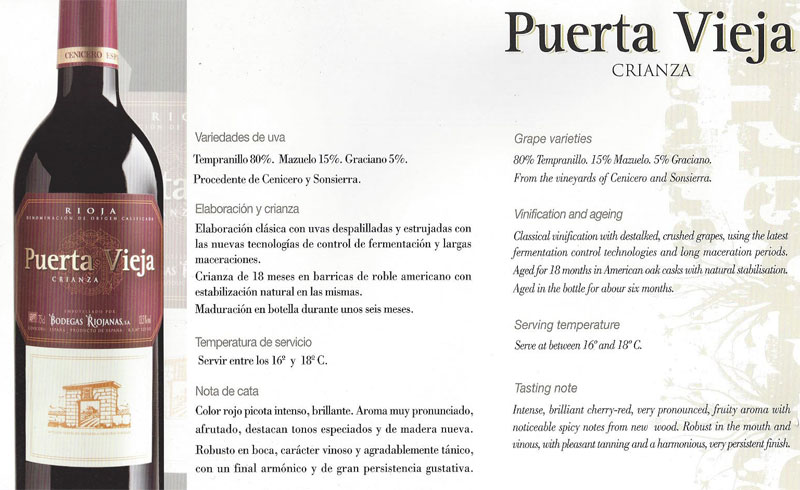 $16.99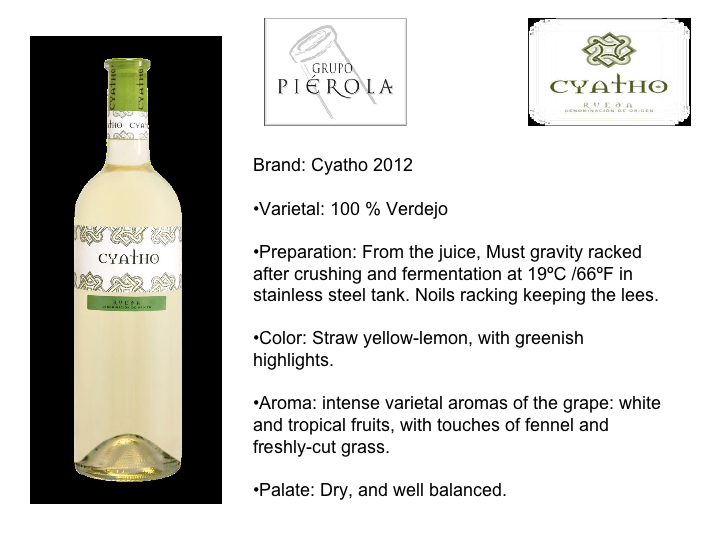 $19.99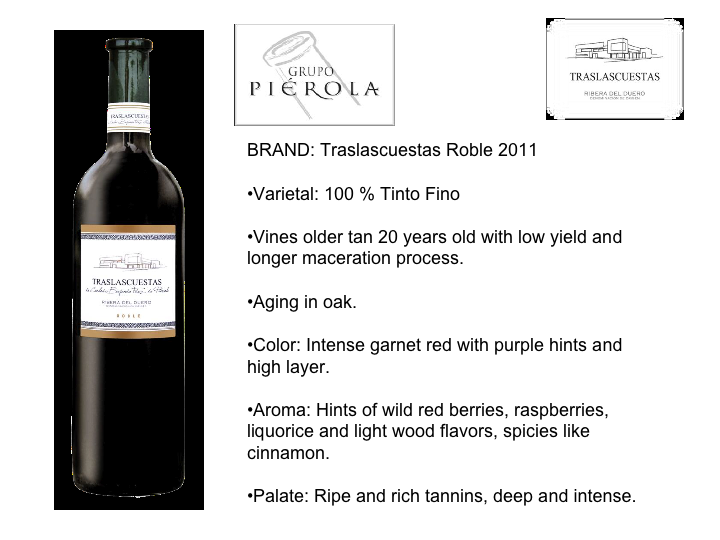 ---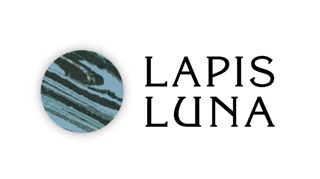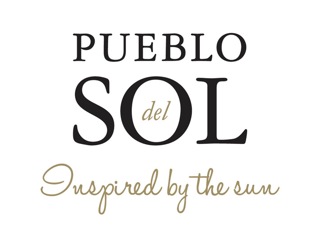 ---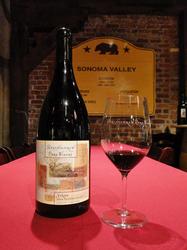 Tasting Notes:
Lush aromas and flavors of wild raspberry, black cherry, chocolate, sarsaparilla and wisps of maple smoke. Creamy, chewy texture and a long, rich finish. Pair with roast pork or beef.

Vineyard Notes: Soil profile: Mollisol;Year Planted: 2002; Aspect: West-facing; Rootstock: 101-14; Trellis: Vertical; Clones: 877, 490

Production Notes: Hand-harvested and fermented in stainless steel tanks with gentle pump-overs. Aged in French oak barrels, 35% new, for 18 months.

Winemaker Notes: Cellaring: Recommended time: up to 7 years from vintage
---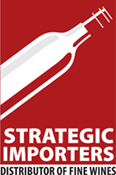 Strategic Importers Inc., offers limited production of premium wines from selected wineries around the world. We bring to the FL market wine productions of 500 cases or less per year and we give this exclusivity to our loyal clients.
TORRONTES, ALTAS CUMBRES, Henry Lagarde, Mendoza, Argentina
GrapeVariety:100%Torrontes
Tasting Notes: Yellow colour with greenish nuances. Very intense aroma of fresh grapes, flower perfume and mature peaches. Fresh in the mouth. Light and easy to drink. Ideal with seafood, Thai and Chinese food.
Winemaking: Fermentation takes place in stainless steel tanks at a controlled temperature below 18°C. No malolactic fermentation. The wine is aged without oak contact for a minimum of 3 months in the bottle in a controlled atmosphere.
Cabernet Sauvignon Reserva, Sundance Winery, Chile
Estate bottled wines, from hand-picked grapes from a family owned winery in the Maule Valley
Color: Deep, brilliant, garnet red color Nose: Strong tones of blackberry and black cherry fruits with a fine toasted undertone. Palate: Supple and full bodied with a well balanced acidity. Rich, full fruit flavors combined with a touch of oak.
Sauvignon Blanc Reserva, Sundance Winery, Chile
Color: Bright, straw color
Nose: Fresh tropical fruit and citrus.
Palate: Wonderful crispness with a delicate, mineral, rich fruit and long finish.
Malbec Altas Cumbres, Henry Lagarde Winery, Mendoza, Argentina
This malbec has a violet color and with intense, sweet spice on the palate balanced by notes of plums, blackberries, and black cherries. Ripe in the mouth with soft, round tannins and a long silky finish.
Chateau Chapelle White, Bordeaux, France
The grape varieties of Sauvignon blanc, 55%, Muscadelle, 25% and Semillon, 20%, are planted on silt-clay soil. Very elegant scents of fruit and flowers with perfect balance. Intense, well structured and harmonious on the palate.
Domaine Vallon du Chene - Costieres de Nimes
A blend of Syrah and Granach. A lifted nose of warm earth, black cherries, blackcurrant and Herbes de Provence. Warm fruits on the palate with more herb notes. Refreshing acidity, medium to full body. Good ripeness. A lovely drinking wine.
Domaine de la Familongue – La Bastide Aux de Olivers
A blend of Grenache, Syrah, Cinsault, Carignan, Mourvèdre. This wine's character comes from ageing very ripe-picked grapes in barrel. Appearance : deep dark colour lit up by hints of violet. Very full-bodied, clinging to the glass. Nose : big intense nose with black cherry and pureed blackcurrant notes, spiced up with black pepper and clove tones. Taste : silky yet powerful mouth-feel. Its black fruit flavours are enhanced by a touch of liquorice.
Domaine la Grange - Languedoc Roussillon
100 % Pinot Noir
COLOR: Intense purple color.
NOSE: Elegant wine with soft and harmonious aromas of red fruits.
PALATE: A dry, light, slightly oaked well balanced wine with fruity taste, and long beautiful finish, easy wine to drink.
Merlot, Mendocino, Arroba Winery, Sonoma CA
85% Merlot, 10% Cabernet Sauvignon, 3% Syrah, 2% Cabernet Franc
Alc. 14.3%; pH: 3.85, T.A. 6.1g/L; R.S. 0.1% (classified dry).
Barrel aged 24 months in 50% French and 50% American oak, barrels were two to four years old. Tasting Notes: Mouth-filling flavors of plums, cherries and wild red berries dominate from start to finish. Soft, supple and complex. Free SO2 at release, less than 15 ppm. Low histamines, preservative and Velcorin free.
Chardonnay, Napa, Arroba Winery, Sonoma, CA
100% Chardonnay. Tasting notes: Flavor profile: Rich, clean, moderate oak, not too much butter, aromatic, smooth, and long finish. Free SO2 at release, less than 15 ppm. Low histamines, preservative and Velcorin free.
Dry Reisling, Golden Bunches, Ferrante Winery, OH
Estate Grown, Golden Bunches
Grand River Valley Appellation
Tasting Notes: Aromas of green apple, pineapple and peach.
Compliment flavors of citrus balanced by crisp acidity.
Pinot Grigio Cantina di Casteggio, Pavia IGT, Italy
Alive and full of tart stone fruit, the Casteggio pinot grigio provides a brighter and far more full-bodied alternative to those looking for a luscious version of this varietal. The nose of this pinot grigio shines with plenty of apricot and pear to compliment hints of minerality that can be faintly detected on the finish. It has a good deal of acid and bright core fruit skins.
Primitivo de Manduria/Zinfandel DOC Masseira Peitrossa, Puglia, Italy
Primitivo is a dark-skinned grape variety used in certain inky, tannic wines from the Puglia region of deepest southern Italy. It is perhaps better known under its American synonym Zinfandel, which has become one of the most widely planted Vitis vinifera vines in the western United States.
Tasting Notes: It has notes of plum and spice, like Zinfandel, but because of different growing soils and climate, the fruit character is less jammy, the structure more akin to old world wines, with rustic notes of earth and spice, as well as tamed fruit flavors.
Pinot Noir Reserve, Don Pascual, Establecimiento Juanico, Uruguay
Juanico is one of two key wine-growing towns in the Canelones department of Uruguay, the other being Progreso, just a few miles to the south. This is the heartland of the burgeoning Uruguayan industry, located just 10 miles (16km) from the capital Montevideo. Topographical changes here are barely perceptible and there is very little terroir variation as a result of this consistent altitude and elevation.
Tasting Notes: Notes of raspberries, cherries, and strawberries. It carries delicate and light floral flavors with a feel of silk and also contains supple tannins. It is mid-bodied and spice in the bouquet. It feels like satin and contains a moderate amount of tannins.
SPAIN

| | |
| --- | --- |
| Tempranillo | | Eder, Rioja |
| Verdejo | | Vega Morillo |
| Viura | | Terraplen |
| Ganacha | | Terraplen |
| Alvarino | | Taboexa |
| Garnacha Rose | | Terraplen |

ASIA

Reisling
| Castegio
Gewruztramier
| Ferrante
Dry Riesling
| Ferrante
Gruner Veltriner
| Gruner Veltliner - Landwein
Caber Franc

ARGENTINA

| | |
| --- | --- |
| Malbec | | Arge and Tina |
| Torrontes | | Arge and Tina |
| Malbec | | High Dessert Reserva |
| Cabernet Sauvignon | | Arge and Tina |

CHILE

| | |
| --- | --- |
| Parllel 33 | | Cabernet Sauvignon |
| Sundance | | Sauvignon Blanc |
| Suindance | | Chardonnay |

URUGUAY

Juanico | Pinot Noir/Pinot Min, Tannat/Merlot, Cabernet/Merlot


FRANCE - BORDEAUX

Chateau Capelle | Bordeaux AOC - White, Bordeaux AOC - Red


FRANCE - Languedoc Roussillon

Domaine de Familongue
Domaine Vallon du Chene - Costieres de Nimes, Domaine Vallon du Chêne - Costières de Nîmes
Domaine Virginie La Grange, Domaine Virginie La Grange - Pinot Noir, Domaine Virginie La Grange - Viogner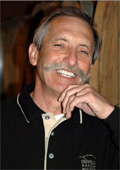 The Story began forty years ago when PJ gave her boyfriend (now husband), Robert Rex, a winemaking kit as a thank you gift for keeping her Alfa Romeo Spider running like a top. She knew he was a good cook and a chemist and loved great wine so she figured he'd be a natural at making wine. He was. She's still driving the same Alpha, Robert's still keeping it purring and together they are making some great wine.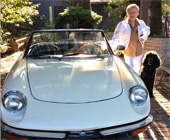 Robert and PJ built and operate the Deerfield Ranch Winery, in the heart of Sonoma Valley in Kenwood. Thirty years ago they got married at Deerfield, turned an old horse barn into their first winery, and have never looked back. Deerfield is now a 35,000 case winery on the Sonoma Highway in Kenwood, where they have a tasting room in the middle of a 23,000 square foot wine aging cave. Deerfield wines are renown for their brilliance, balance, complexity and cleanliness. The red blends, Robert's specialty, are aged longer in the barrel than any other California wine.
@ Dinner, @ Home, @ Lunch with friends, these @Wines will pair with almost any food and will satisfy the most discerning palate.
---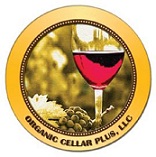 Giol is the oldest documented winery in Italy, dating back to 1427. Their grapes are grown exclusively from their family's historic La Bicana, Il Bassonet and Spiridiona estates. Giol seeks to combine high quality winemaking with respect for the environment by farming their 25 hectares of vineyards with organic methods. They have been certified organic since 1987; two main reasons prompted them to switch to organic methods: concern for their consumer's health and out of respect for the environment. Please visit TheOrganicCellar.com for your own wine selection.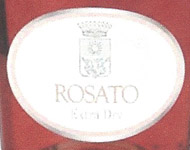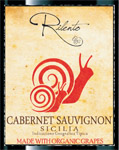 ---

---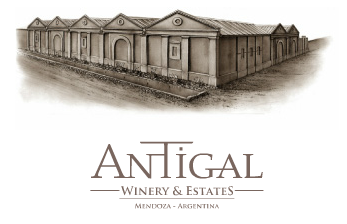 Bodega Antigal was established by the Peiro family inside the shell of a historic winery in Russell, Maipu whose origin dates back to 1897. Its current design harmonizes with the physiognomy of the era in which it was erected. Today Maipu is a department certiified as "the cradle of wine", and is cinsidered the most important area for Argentinean wines. To find more details visit BodegaAntigal.com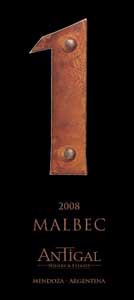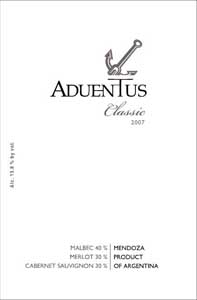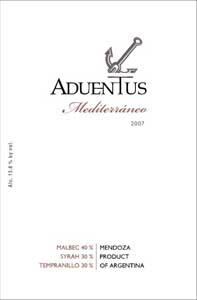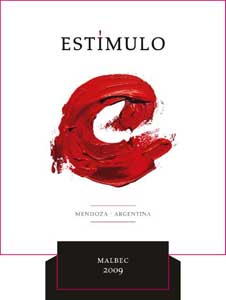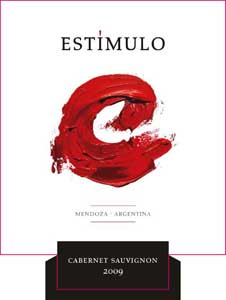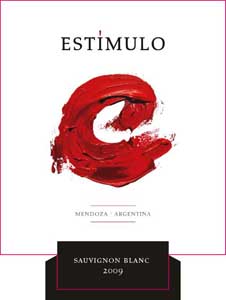 ---
Hawk and Horse Vineyards was really the dream of owner, David Boies. His love of wine and of California's North Coast wine growing region drove him to seek out a unique property that would support a vineyard of world class distinction. In 1982, after exhaustive searching he purchased what was then known as the historic El Roble Grande Ranch in Lower Lake, California. At that time, El Roble Grande was a rather run-down abandoned horse breeding facility situated on 900 acres of wilderness. Please visit HawkAndHorseVineyards.com
---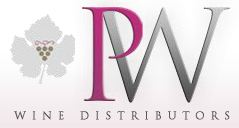 PW Wine Importers represent and serves as an educational tool for those who wish to enhance their enjoyment of fine wine. We sell to licensed distributors, fine restaurants and retail establishments; not directly to consumers. If you wish to try any of our wines, please be sure to ask for them at your favorite restaurant or fine wine retailer. Please visit SPWImporter.com for more information on how to find our wines locally. In addition to our Italian wines portfolio, we also distribute quality wines from other well-renowned wine producing regions, such as France, Argentina, Chile, South Africa and USA (California and Oregon).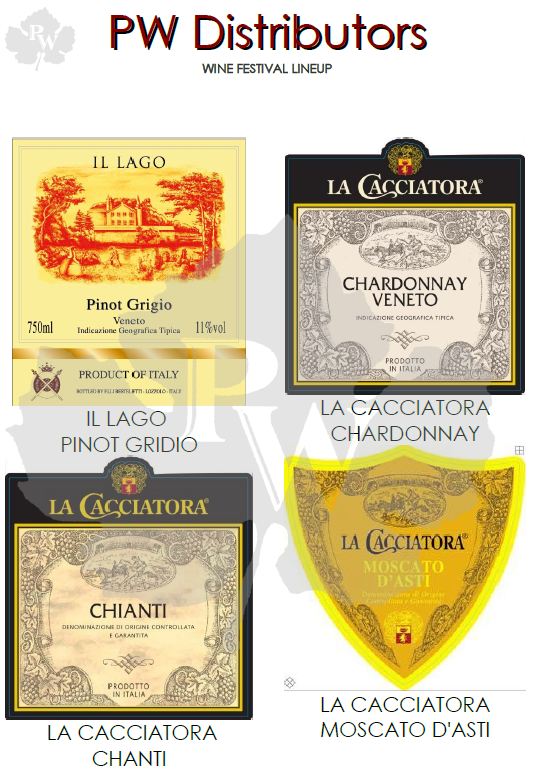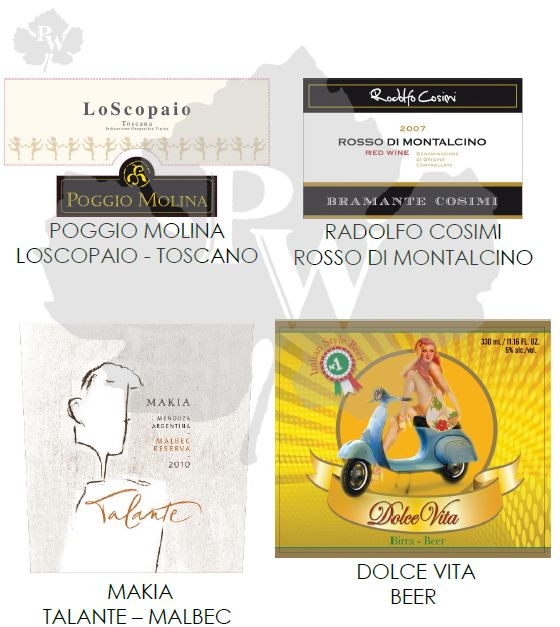 ---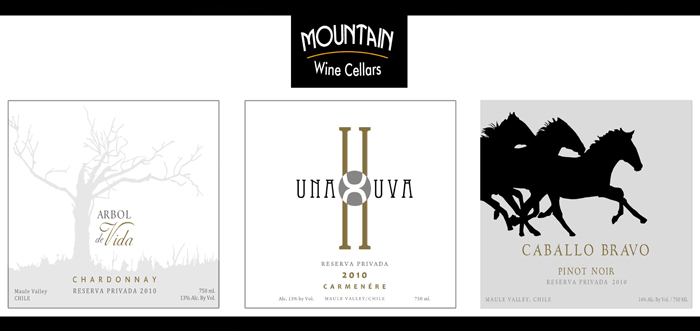 ---

---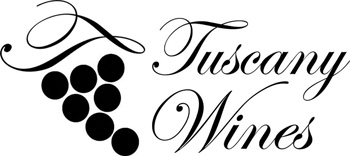 Tuscany Distributors is a network of organizations that work together to import, distribute, and sell exclusive Italian wines.
We work closely with all our producers to ensure that our portfolio contains products that are meaningful and relevant to the market. From domestic to imported wines, our goal is to create an effective and positive business relationship with our clients. Visit TuscanyDistributors.com


---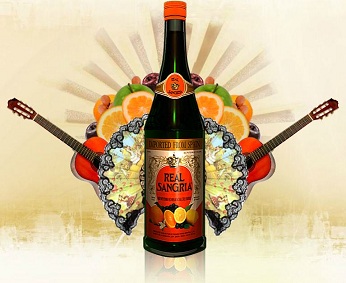 ---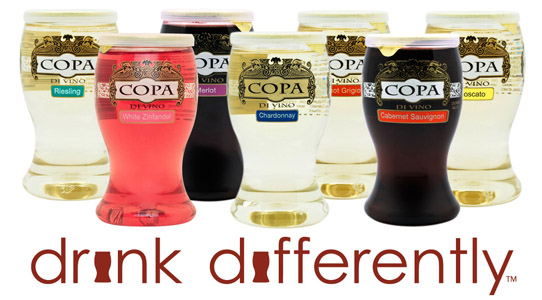 Discover Copa! Wine lovers can now enjoy delicious quality wine anywhere their hearts desire! A brilliantly simple idea of bottling premium wine directly into a glass. Drink Differently!
The company started with a vision: Founder and owner James Martin and his wife Molli, who own two other wineries, were traveling on the bullet train in France when they discovered wine bottled in a glass. They were both enamored with the concept: it created a simpler access to wine than what current wine bottles could provide. And it reduced the carbon waste created in the bottling of wine by offering a lower weight wine container.
Realizing that beer had enjoyed the luxury of a single-serving can or bottle for decades, James felt the same engineering applied to wine would be a huge success in stadiums and outdoor venues in the US. He thought of little else for more than a year before deciding to develop the technology.
However, he quickly learned that bottling wine in the glass was not as easy as it seemed. Eventually he turned to the inventor/bottler of the wine he had originally seen in France, Pascal Carvin. Rather than reinventing the wheel, the two formed a partnership – Pascal would provide the technology and James would provide the determination and drive to make the US launch a success.
Two years later, James and Pascal are proud to introduce Copa Di Vino. For more infomation please visit Copa Divino.
---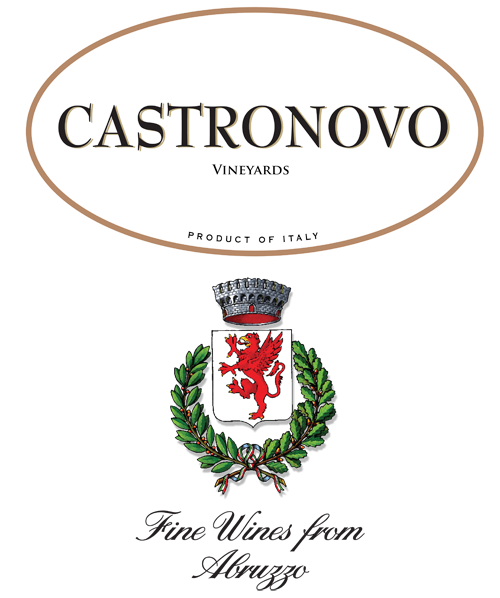 As a long time lover of food and wine (and life!), it just makes sense that I ended up in the wine business. It started with Mom and Dad and growing up Italian American. Nobody makes better meatballs than Mom, the bread is always important, we love a good bakery or Italian market, and finding the best pizza is a family pastime.
I've been a radio personality in the South Florida area for nearly 30 years (paulandyoungron.com) and over those years, I've befriended numerous chef's and restauranteurs. I've been a part of the South Florida Wine and Food Festival since its inception and food and wine has always been a part of my radio show and personality. We're all about entertaining, and great wine and food are always big part of that. In fact, that's how my journey to vineyard owner began, meeting Eros Spinozzi, now a dear friend and an Italian wine exporter, his introduction of my family to the Galasso family of the San Lorenzo winery, and bonding over wine and food in Abruzzo. Then, in what can only be explained as fate, randomly sitting next to Bruce Hunter (President of Shaw Ross wines) on our return flight to the US and him knowing Eros and importing wine from the Galasso family. For more infomation please visit CastronovoVineyard.com.
---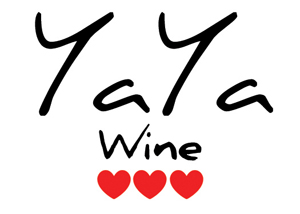 We invite you to try YaYa Wine and compare it to your popular Brands on taste, smoothness, the clean finish and the overall quality that leaves the impression of what can be an award wining Wine and that have the impact you want as your "First Choice" Wine Selection. For more information visit YaYaWine.com
Cabernet Sauvignon

Rich & full bodied, this cabernet has aromas of cherries, plums and blackberries and chocolate overtones with a subtle hint of sweet green peppers; well-balanced with a velvety finish. Abundant tannins will assure good aging potential.

This Cabernet is meant to accompany hearty dishes. Serve with rich main courses of beef, lamb, game, egg-plant, hearty soups and to accompany hard cheeses.

Maule Valley. Produce of Chile. Alc. 13% by Vol.
---
---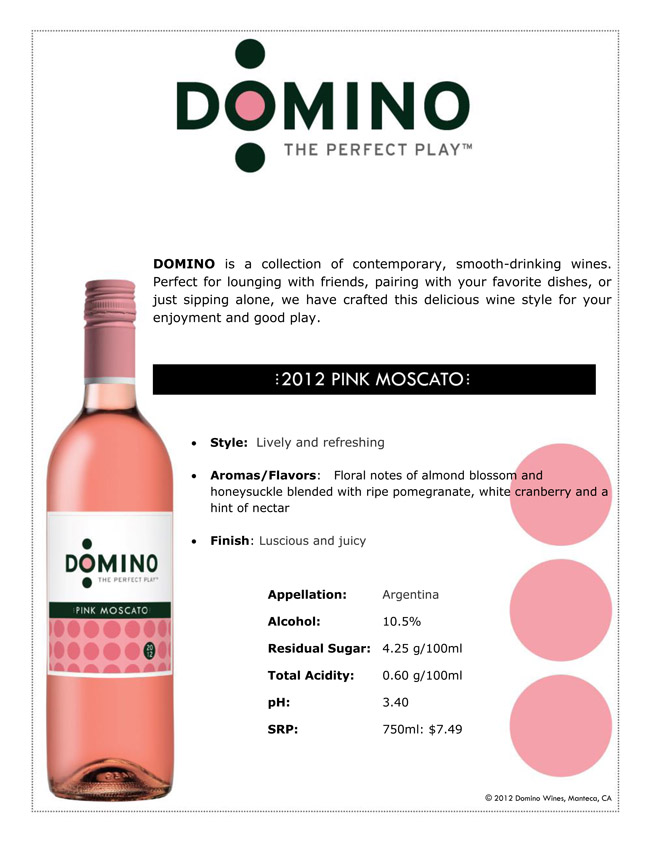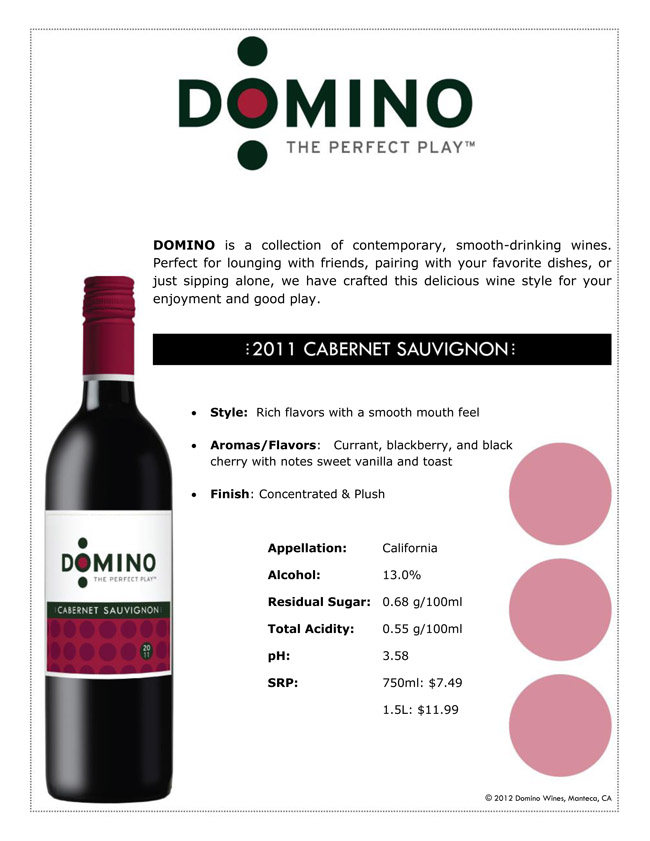 ---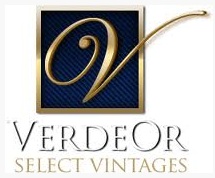 VerdeOr is headquartered in Boca Raton, Florida. The company specializes in supplying and distributing exquisite, top-of-the-line wines from the Italian region of Tuscany. VerdeOr's customers are carefully selected and treated in a most exclusive manner. VerdeOr was established in early 2009, as a new venture between three partners in different regions of the world. The principles decided to lay the infrastructure for trading in wine, namely, importing and distributing. The entrepreneur for VerdeOr has over 30 years in operating businesses and trade in the international arena. Between the offices located in Hong Kong, Taipei, and Florida, the company boasts a large variety of high-quality products and over 100 experienced and dedicated employees. Committed to uncover the most promising of vintages, which received a broad consensus of appreciation in each wine-celebrating year, VerdeOr has been conducting extensive research among the most prestigious wineries in Tuscany, Italy. Along with the findings from the research, participating in numerous wine-tastings and the Vinitaly Expo enabled VerdeOr to select an excellent group of wineries. This select group presented VerdeOr with their Riserva wines from the best vintages. VerdeOr's objective is to provide wine lovers, with wines of the most prestigious vintages, primarily from Italy. Please visit VerdeOr.com for your own wine selection.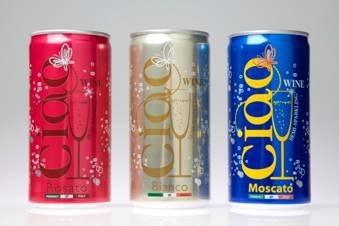 ---

At GOS Wines we offer a diverse selection of exceptional wines from family vineyards around the world. Our vintners make hand-crafted wines in limited quantities that represent outstanding quality and value. Our selection criterion is simple: We sell no wines we would not serve at home. Please visit GOS-Wines.com for your own wine selection.
| | |
| --- | --- |
| | Sauvignon Blanc: This wine displays crisp Sauvignon Blanc characteristics of gooseberry and lemon grass on the nose, which carry through to the palate along with pear, kiwi and zesty lime flavors that accent the wine through a crisp finish. With racy citrus notes, this wine will enliven dishes that call for a splash of fresh citrus, such as seafood, ocean fish or poultry. It also makes a refreshing pairing with lighter fare such as goat cheese, salads, and crudités. More information about Third Wife Sauvignon Blanc here! |
| | Cabernet Sauvignon: Full-bodied and complex, displaying classic Cabernet structure and finesse. A memorable pairing with roasted and grilled meats such as leg of lamb, prime rib, or porterhouse steak. More information about Third Wife Cabernet Sauvignon here! |
| | Pinot Noir Mendocino County: Throughout the 2007 growing season, the weather was near perfect, allowing Handley to bring in fruit with excellent texture and flavor. This Mendocino County Pinot Noir is a fruit-forward, multi-layered wine. It shows aromas of blackberry and dark plum, with a bit of blueberry, cinnamon, and vanilla. A smooth texture carries the flavor into a long finish. A versatile food pairing wine, Handley's 2007 Pinot Noir, Mendocino County has a special affinity for caramelized flavors. Try it with crisp herb-roasted potatoes, roast leg of lamb with rosemary and garlic, or grilled teriyaki beef and chicken. More information about Handley - Pinot Noir here! |
| | Chardonnay: This wine has that wonderful Santa Barbara tropical fruit aroma with clear elements of pineapple, mango, guava and papaya which turns toward fresh, golden apple and butter cream on the palate. More information about Daniel Gehrs Chardonnay here! |
| | Syrah: Gehrs interpretation of the Syrah leans toward the style and tradition of the Rhone with moderate alcohol, smoothness, balance and a real appetite for food. It has been aged for 30 months with a portion on heavy toast French oak which adds an enticing, smoky aroma to the dominant elements of black stone fruit and fresh, sun-warmed thyme. This Syrah is recommended to be paired with grilled meats of all types and the bold flavors of Mediterranean cooking. Enjoy over the next five years. More information about Daniel Gehrs Syrah here! |
| | Chenin Blanc: There is a ripe pear aroma together with notes of honey and flowers. Also reveals white peach and a subtle but distinct touch of Botrytis which takes that honeyed perfume to an even higher level. Expect a vanilla-marzipan-roasted hazelnut complex to emerge on top of the youthful fruit. Flavors range from nectarine to white peach to lemon meringue to ripe green plum and lemon rind. The purely natural, unadjusted acidity is enough to support a palate that is big, juicy, lush and fat. The acidity shows up in the tangy finish together with the vineyard's signature minerality giving the wine great cut and a long, clean aftertaste. In the simplest terms, this is a full bodied but very well balanced wine. More information about Daniel Gehrs Chenin Blanc here! |
| | Cabernet Sauvignon: Full-bodied and complex, displaying classic Cabernet structure and finesse. A memorable pairing with roasted and grilled meats such as leg of lamb, prime rib, or porterhouse steak. More information about Domaine Sancerre here! |
| | More information about Centive Moscato D'asti here! |
| | |

With an expansive portfolio of widely admired brands, we are a premium private label company that has emerged from a family owned establishment with over eighty years of winemaking and winegrowing experience. The family's dedication to sustainability and environmentally friendly farming have greatly influenced the Coastal Wine Brands division of DFV Wines. For more information visit CoastalWineBrands.com
2010 Chardonnay

A crisp and fruity Chardonnay with tropical fruit aromas and juicy orange and lemon flavors; one sip and you'll be hooked! This lusciously fruity wine has just the right amount of sweetness to accompany a wide variety of foods such as grilled oysters, Gruyère cheese and Caribbean cuisine.

2010 Moscato

With a hint of bubbly, enticing melon aromas and tropical fruit flavors, one sip and it's like a party in your mouth! Well-balanced with good acidity, enjoy as an aperitif or pair with spicy Asian dishes, Munster cheese or a variety of desserts.

2010 Cabernet Sauvignon

This Cabernet Sauvignon has aromas juicy plums, black currant, vanilla and soft tannins: the perfect combo to tease your taste buds! Any way you view it, this wine has just the right amount of sweetness to accompany a wide variety of foods such as grilled lamb with Porchini mushrooms, Camembert cheese and filet mignon.

---

Cayman Distribution LLC is a locally owned South Florida company dedicated to providing the finest Italian and Californian Wines. Cayman Distribution provides South Florida's finest restaurants and retailers with full-service wine distribution. Our sales representatives conduct point-of-sale consultation to assist our clients in choosing wines that customers will enjoy time and time again. Our business has grown because of our customer's continuous satisfaction with our quality products and most importantly, because of their delight in the service we deliver. Our premier wine collection proudly features wines imported from Italy by LoDuca Bros., Inc. Read more about LoDuca Bros.

---

Linea Margherita : Pinot Grigio

Light bodied wine that is dry with a spritzy lime flavor, with hint of green apple, that can be nicely crisp.

Linea Margherita : Merlot

Refined wine, it has a ruby red color with violet hints and a clean vinous perfume with currant and violet notes. It tastes delicate, balanced, with a good structure and with soft and light vanilla tannins.

Valle Calda : Lambrusco

Red sparkling wine from Emilia. The perfume is fruity, fresh, with hints of forest fruits, and cherry. The taste is bubbly, fresh, and slightly sweet. Ideal for the whole meal, especially with salame and cheese.

---

The challenge of pairing chocolate and wine has puzzled many for centuries. One thing that has been known is that the perfect complement for rich chocolate is the world's most delicate wine, Pinot Noir. With this knowledge in hand the mixologists at Premium Blend set out to solve the puzzle. After much effort they have unlocked the secret with their newest creation – Choco Noir™.

Choco Noir™ is that perfect combination of chocolate and wine that will add a sensual touch to any occasion. Bottled in an easy to use, ready to drink formula, Choco Noir™ can be enjoyed on the rocks, in your coffee, or in one of the many great recipes available.

Bring romance to any occasion with a bottle of Choco Noir™ and start enjoying what many have only been able to dream of.

For more information on these and other wines visit PremiumBlend.com




---

We aren't your typical beverage brand. During our initial stages of starting Sinless, we met with many smart and extremely successful people that have "made it" in the beverage industry. Liquor store owners, former owners of successful products and current alcohol "big dogs" at some major companies. They almost all said the same things: "Cut costs as much as possible", "Use cheaper ingredients", "You HAVE to be shelf-stable, being stuck in the cooler will be a disaster", "You can't manufacture all this yourself, you have to get a big manufacturer to do it for you", etc, etc. And while all of these points make sense, we decided that we would be different.

So we decided to not worry as much about cost and more about quality. We decided to go with only the best and freshest ingredients to make our Sinless Mix as healthy and tasty as possible. We didn't add any artificial preservatives to get our product shelf stable and instead opted to go with completely All Natural ingredients, even if that meant having to keep our product chilled at all times. And we decided that we preferred to make small batches ourselves instead of getting into mass manufacturing because making small batches of our product allows us to keep our product fresher and gives us more control over the process. For more information visit SinLessCocktails.com

---




Big, Bold, Flavorful beer created by a Fort Lauderdale area native and award winning brewer of the Samuel Adams World Homebrew Contest of 1996. Although, originally founded and brewed in Fort Lauderdale, Florida these beers are now brewed with our friends at a small batch brewery in Greenville, South Carolina. These beers are fine sipping beers meant to be savored not rushed. Vintage dated and suitable for aging. Designed to pair well with many fine foods. Visit Florida Beer Company.




| | |
| --- | --- |
| | Amber colored ale with a subtle hint of spice clocking in at 10% ABV. Experience the eye popping flavor from a blend of Canadian honey malt, Goldings hops and a unique flavorful Belgian yeast strain. The honey malt and spices make for a complex ale meant to be savored slowly while enjoying the aroma along with the taste. Natural ingredients, vintage dated, unfiltered and unpasteurized this totally original ale is excellend now and even finer with aging. Big and bold, serve it up in a goblet or wine glass and remember ...try to relax! More information about Mack In Black here! |




---

| | |
| --- | --- |
| | This Winter Seasonal is returning again in November, 2011...just in time for the festival! Roasty with notes of espresso and dark chocolate, our Imperial Black Ale delivers a mouthful of flavors. Subtle caramel and smokey flavors in the middle, and just a hint of berry in the finish. Bold yet not heavy, a perfect accompaniment to an assortment of fine foods. Try this ale with big meaty dishes, beef or pork, meatloaf, goes great with gravy, and even dessert. At 8% ABV, this unfiltered and unpasteurized ale is suitable for aging up to 3 years. Pre-orders are already brisk, and this is a limited release. More information about Panic Attack here! |




---

We provide outstanding service and the highest quality food. We are committed to sourcing the highest quality ingredients at the peak of their season. Our soups, salad dressings, desserts, and sauces are homemade from scratch daily. We use locally sourced fresh seafood & produce.

Big Bear Brewing Co. opened its doors in July of 1997. Our concept was based on serving fresh brewed beer with quality and creative food in a warm and friendly atmosphere. When we opened, brewpubs were expanding throughout the country. Since then, the brewpub concept has slowed, but not Big Bear. We like to think of our very loyal guests as family, and after 15 years that family continues to grow. We have a strong foundation in this community and are very proud of that achievement. Behind the scenes of any successful restaurant is a devoted staff… we have many who have been with us since the beginning. Consistency breeds success and for that we thank our crew. For More Information Visit BigBearBrewingCo.com

---




Come back again soon to see more of the
Wines & Beers served at the Festival.

PLEASE NOTE: Wine and Beer selections listed below maybe substituted for other products without notice. Due to limited quantities not all products will be served during the entire event.